Chesterfield Taekwon-Do and Little PUMA's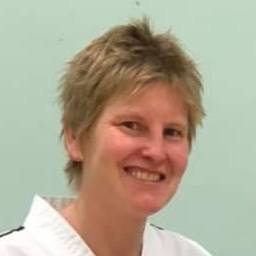 Chesterfield Taekwon-Do school welcomes you to its website. As you search through the pages you will not only find information about the martial art of Taekwon-Do, but also about Chesterfield Taekwon-Do and what we stand for.
Chesterfield Taekwon-Do and Little PUMA's cater for students of all ages (4 years to 60+). We have students of all grades, ranging from white belts to black belts - some of whom have been and are currently national and international competitors.
Our aim in the club is to create a family/friendly environment where all students feel comfortable and work together to achieve their individual potential. New students are always welcomed.
Chesterfield Taekwon-Do is affiliated to PUMA (The Professional Unification of Martial Arts), which practices ITF Taekwon-Do.
PUMA was formed on 1st September 2000, by some of the country's leading martial arts instructors. Since its formation PUMA has become one of the largest ITF Taekwon-Do groups in the country.
All instructors are DBS checked, hold full insurance, adhere to the PUMA Child Safeguarding Policy and carry current first aid certification.
Please read on... and feel free to contact us!
Miss Emma Deakin
Black Belt 5th Degree
Chesterfield Instructor
Further information
At Chesterfield TKD we are committed to Safe Guarding. The Designated Safe Guard Lead is P.U.M.A Safe Guarding Officer Ms Louise Reeve and her contact number 07866723631.