General Choi Hong Hi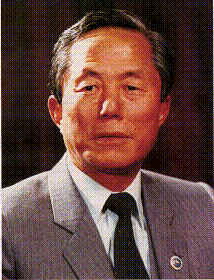 Choi Hong Hi (9 November 1918–15 June 2002), also known as General Choi, was a South Korean army general and martial artist who is the founder of the Korean martial art of Tae Kwon-Do and the International Taekwon-Do Federation (ITF).
From YouTube, General Choi's last seminar:
Notable Quotes
"A true Grandmaster is a person who starts the arts at a very young age and continues it until their body will no longer allow it. Then they still contribute mentally to the art."
"Pain is the best instructor, but no one wants to go to his class."